10 Reasons to #Respect Guide Dogs
For many decades now, humanity has relied on Guide dogs or Assistance dogs to guide the blind and visually impaired people.  Guide dogs have provided Freedom, Confidence and Companionship to blind and disabled people.
Guide dogs are PAWESOME!!! 
1. Newborn pups go through 20 months of specialized training to transform into confident Guide dogs.
source: telegraph
2. Aged seven weeks, guide dog puppies are placed with a volunteer for around 10 to 12 months of puppy-walking training.  
source: thinglink
3. You don't need to be completely blind to qualify for a guide dog; most people who own a guide dog still have some vision. Also, you don't have to be officially registered as blind or partially-sighted.
4. Anyone can own a Guide dog! There is no Age limit.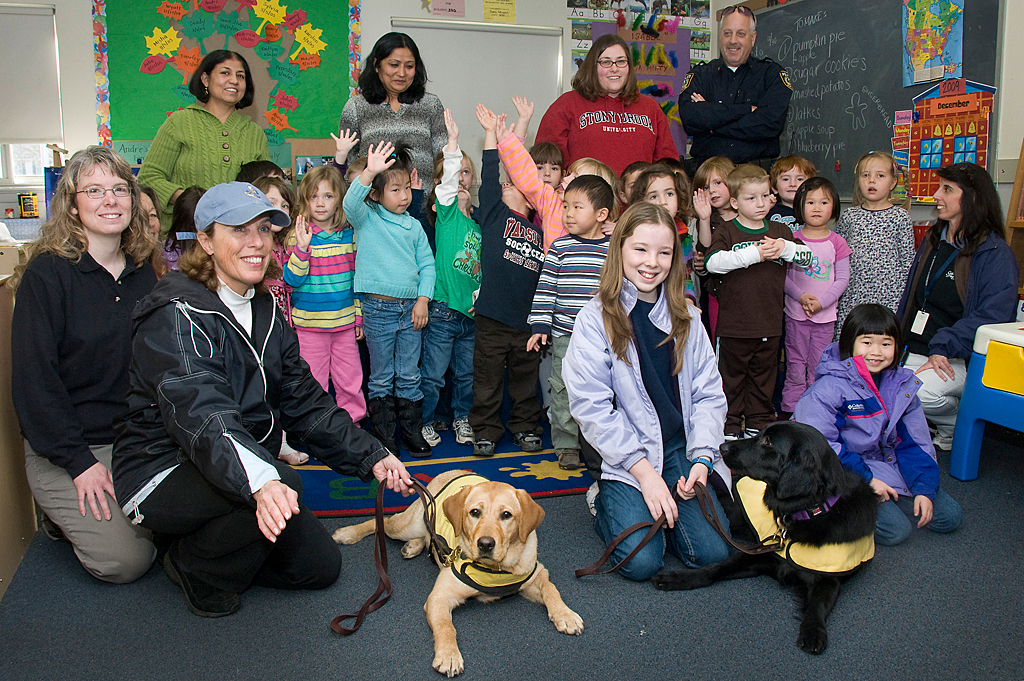 source: bnl
5. The average working life of a guide dog is currently six to seven years, although some dogs work for up to eight years.  After that, these Dogs retire and the owner will get another Guide Dog.
source: earthintransition
6. Every person and dog is unique, so matching a guide dog to an owner is a complex and carefully managed process. The trainers take into account a person's needs – walking speed, height and lifestyle – and look for a dog that will be a good match.
7. Majority of Guide dog breeds are Golden Retriever crosses (with Labradors or German shepherds)!
source: vet-medic
8. Other breeds that are usually trained as Guide Dogs  are Labrador Retrievers and German Shepherds.
source: gsrnc
9. With all costs factored in, the total amount a single Guide Dog team costs is over $65,000.
10. The cost for a blind person to receive a dog is nothing. They get their fully trained, healthy Guide Dog for Free! 
SHARE this post on Facebook!