10 Recommendations To Prevent and Manage Arthritis In Dogs
Osteoarthritis is a progressive disease. Thus, monitoring your dog is crucial!   Know if your dog is suffering from osteoarthritis by reading on its Facts, Signs and Causes.
If your dog is already diagnosed with Osteoarthritis, we have listed the recommendations on managing it.  These could also be used as preventive measures!
1. Chiropractic Care  – this is a cheap way to realign your dog's spine.  It is also a routine maintenance basis if your dog is a large or giant breed predisposed to arthritis.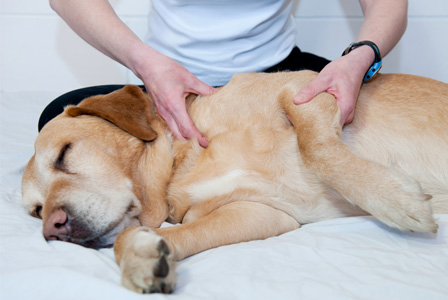 source: sheknows
2.  Stretching – this reduces degeneration and preventing soft tissue injury. It's especially helpful for older dogs and competition and working dogs.
source: attackofthecute
3. Massage  – this good way to treat tissue inflammation and prevent secondary compensation in your dog's body.
source: healing4paws
4. Acupuncture  – This is very beneficial for dogs with degenerative joint disease.
source: ontariospca
5. Physical Therapy. Your dog can go through different kinds of therapy, your vet can recommend which suits your dog.
source: oregonlive
Cryotherapy  – This uses cold packs, for whole-body exposure to subzero temperatures to decrease inflammation, increase cellular survival, decrease pain and spasms.
source: morganfife5
Thermo Therapy  – also known as Heat Therapy, is the use of heat in therapy, such as for pain relief and health. It can take the form of a hot cloth, hot water, ultrasound.
source: amethystbiomatinfo
source: peakvets
Extracorporeal Shockwave Therapy (ESWT)   – This quick, effective procedure harnesses intense but very short energy waves to heal many chronic painful orthopedic conditions.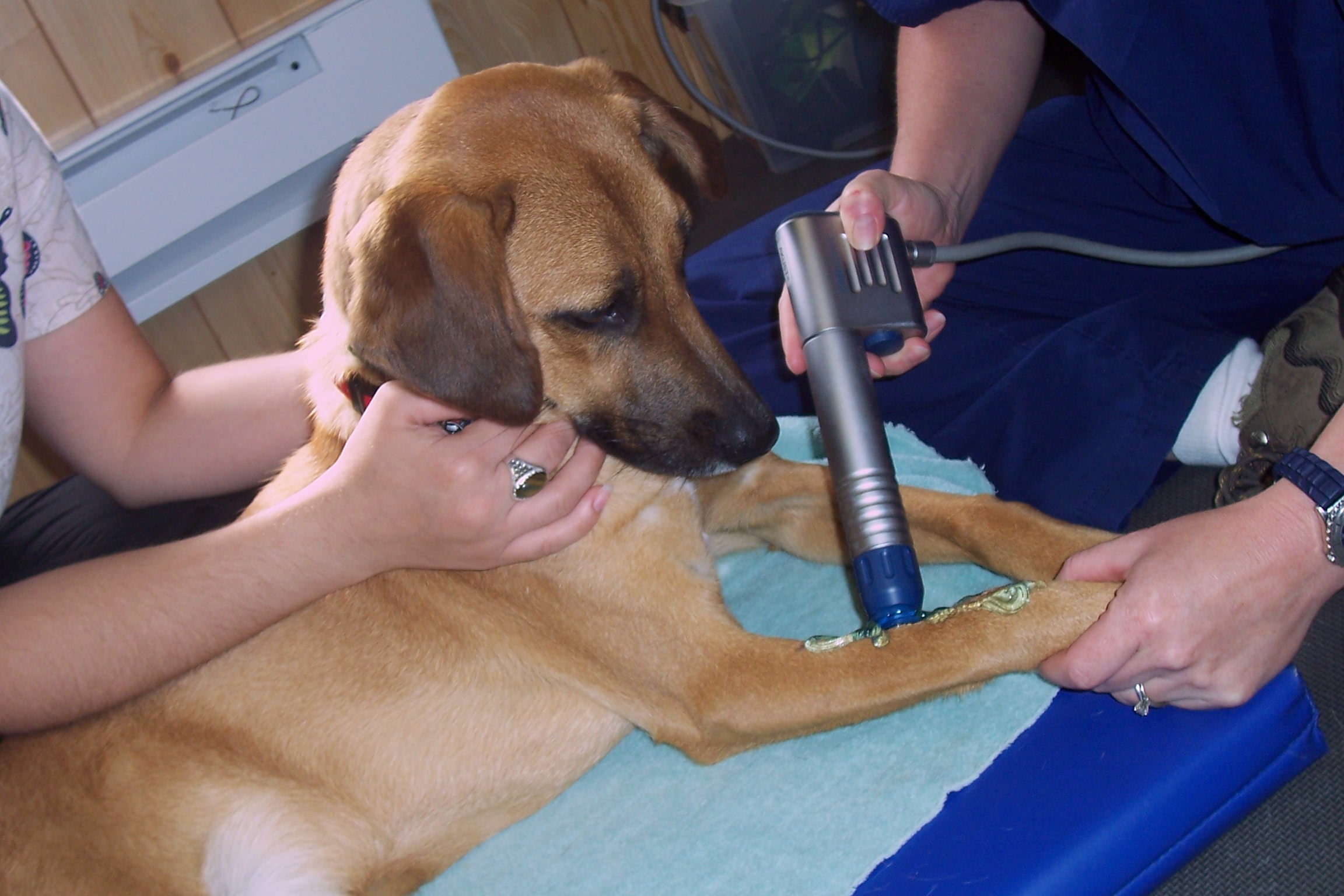 source: eswt
Low-level Laser Therapy  – This  is uses soft laser to alter cellular function.  It is usually in the short-term treatment of acute pain caused by rheumatoid arthritis, osteoarthritis, tendinopathy and other chronic joint disorders.
source: caramiapetresort
SHARE this on Facebook!