15 Amazing Big Dog-Small Dog Friendship
These cute dog BFFs proves that "SIZE" really doesn't matter when you're with your best bud. And for the record, dogs do not "think" they are either big or little. That is called the Small Dog Syndrome. They live in the moment and are just what they are, reacting to the moment. Their unique friendship will make you envy them. LOL!
1. "He is my brother from another mother."
Source: mymodernmet
2. "Can we just stop for a while little buddy?"
Source: flickr
3. "I have a clearer view where the good smell is coming from."
Source: animalonanimal
4."Those are the bad dogs who made fun of my size!"
Source: frompo
5. " Hey you little spot, come back here in my back"
Source: puppiesabout
6. "Something's bothering you little buddy?"
Source: cesarsway
7. "Size doesn't matter! He is my brother!"
Source: buzzfeed
8. "Let's show them the booty dance that we practiced last night!"
Source: flickr
9. "This big guy right next to me is my younger brother!"
Source: buzzfeed
10. "Can't wait to play after this photo shoot!"
Source: mydogscool
11. "I can totally keep up in running even in my little size"
Source: thedailymash
12. "We can never be apart!"
Source: funpedia
13. "Don't be afraid, I'm always right next to you!"
Source: tumblr
14. "Lemme give you some sugar!"
Source: vetstreet
15. "Big and small grumpy faces"
Source: zajebanko
16. "Please don't interrupt our BFF moment! Thank you! "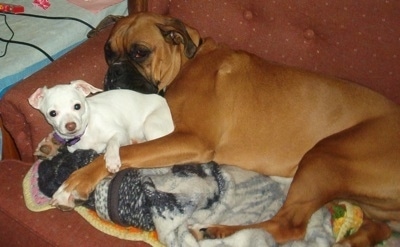 Soure: dogbreedinfo
17. "We face our fears together!" 
Source: dogster
18. "Let's pose for instagram!"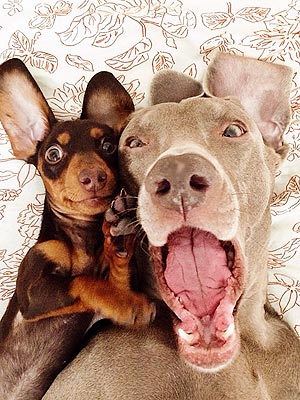 Source: peoplepets
19. "Just kidding around!" 
Source: dogtheblog
20. "Me and my best buddy playing tag!" 
Source: goldilocksfindsmanhattan
AAAAAAAAAWWEE!! They are sooo cute!!
SHARE this on Facebook!