5 Dog Ears Position and their Meaning
The positions of your Dog's Ears are sure-fire indicators of their mood.  Learn to read them correctly here:
1.  Relaxed Ears –  They are feeling Calm.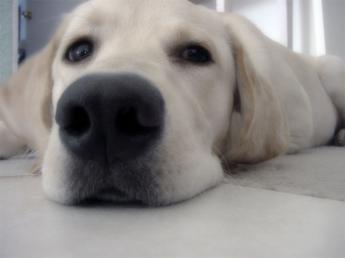 source: pixshark
Learn to identify when your dog's ears are in neutral position.  Other dog breeds are slightly difficult to read because of the size and shape of their ears.
source:
2.  Slightly Backed Ears –  (with Tongue out) They are feeling Friendly.
source: dogtime
3. Slightly Backed Ears – (with tight Lips and crouched body) They are feeling Anxious and Defensive.
source: hubpages
4. Flattened and Backed Ears – They are feeling Scared and Terrified.
source: examiner
5.  Backed and Lowered Ears – They are feeling Submissive.
source: petsadviser
SHARE this on Facebook!