6 Distractions Every Dachshund Owner Struggles With Daily
Our dogs sometimes just won't let us do what we want to do. Most especially our loving dachshunds because they are so hyper and active and always want to get attention. It's probably because they love us so much!  Here are the several things that they do when they like to interrupt!
1. When you're trying to do work on the computer and they just wants to snuggle.
Source: favim
2.  When you're trying to work out on the floor and they can't leave you be.
Source: pinterest
3. When you're in the bath, but your dog keeps dropping his ball in the tub seeking more attention.
Source: reddit
4. When you're trying to walk down the street and your dog needs to stop and smell everything and everywhere like all the time.  15-minute walk now became an hour walk.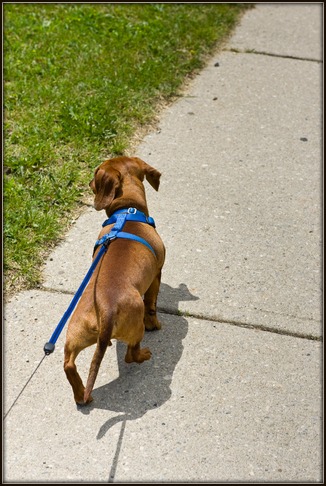 Source: dachshundownerguide
Oh when they've already distracted us too much, we can longer live without them! Here's more: 
5. When you're trying to answer the door but your dog needs to answer first.
Source: celebritydachshund
6.  When you're trying to sleep but your dog just wants to play, and eat, and play.
Source: dachshundlove 
SHARE this on Facebook!