6 RUDE Things You Should Not Say To Dog Owners
We don't learn canine etiquette in school, perhaps we should have!!  While we think we already understand the behavior of dogs that enable us to live in harmony with them, what about the behavior of our fellow dog owners? Read through these 6 RUDE things that you should NOT SAY to dog owners :
1. Guessing the Age  – Once a pup has reached mature physic, it is already hard to guess their age.   Telling an owner their dog looks old just means the same thing as telling them they are neglectful owners.
source: seniorpetsync
2. Being Particular on Breed  –  You can never comment on how  the ears and color of someone's dog is all wrong for a particular breed. Who cares if that dog is a pure breed?  They are all dogs and deserve our love and respect.
source: entirelypomeranian
3. Downgrading Rescue Dogs  – Asking about how difficult it was to raise their rescue dog is in fact very, very rude!
source: gotpetsonline
4.  Pointing out Injuries–  If you noticed a wounded or limping dog, I am sure the owner noticed it too. There's no need to emphasize it, as this will just add to the stress.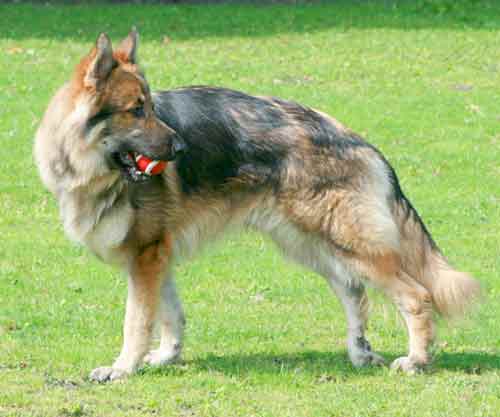 source: germanshepherdrescue
5. Commenting on Underweight Dogs  – Being sick is not the only reason why dogs can be skinny, because some breeds are inherently slender.  You don't have to tell their owner that.
source: goldenretrieverforum
6.  Commenting on Overweight Dogs  –  Some dogs look pudgy because of their breed, while some suffer from certain thyroid issues. But whatever reason, it is not proper to call someone's dog FAT.
source: bullytree
Apply these 6 Etiquette the next time you mingle with other dog owners to avoid offending anyone!
SHARE this on Facebook!