Labrador Retriever Gets Rejected By Owners, You Won't Believe Where She Lives Now!
Lady  is a senior black Labrador Retriever who has lived an unfortunate life.   Her sad story began last 2012 when her owner, died and no one wanted her.
 facebook
Lady finally got adopted and her new family named her Ma Kettle.  She was living happily again in Sedan, Kansas! But when a new puppy arrived, she was unable to adjust and barked non-stop.  The owners decided to send her to the animal shelter.
 graytvinc
She got adopted again by an old lady from Independence, Kansas.  But Ma Kettle's escaped and walked 30 miles home to Sedan.  Her owners would not take her again.
Ma Kettle's story became viral.  She got adopted by the heiress of Wrigley Gum Company, Helen Rich!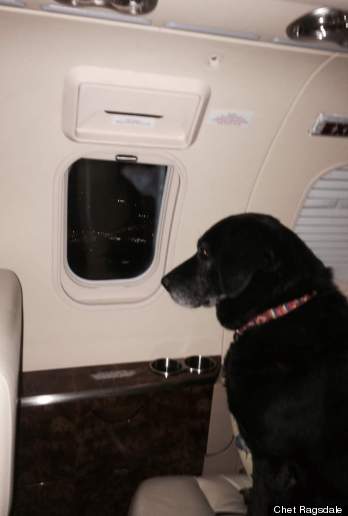 huffingtonpost
She flew on a private jet from Kansas to Florida and is now living in a 10,000 sq. ft. house with other dogs and horses.  Helen Rich now calls her by her original name Lady.
 facebook
Lady is a very blessed dog!
SHARE this on Facebook!