SMILEY, The Dog Born Without Eyes
Smiley, is a therapy dog who is surely living up to his name because he never fails to put a smile on anyone's face.
 boredpanda
Smiley was born with dwarfism and without eyes.  He was found dying in a puppy mill at the age of two.  His eyes had to be sewn shut to stop the infections.
 tumblr
He was one scared puppy, but immediately became more confident and happy when he met another rescue – a deaf Great Dane named Tyler.
  dailymail
Despite Smiley's blindness, he is good at interacting with people – a perfect therapy dog!  Smiley is now a licensed therapy dog for the mentally ill and disabled patients.
  imgur
He can move around without much difficulty, using his instincts and other senses.  He "feels" with his feet, you can notice he has higher steps when he's walking.   As he's going about his doggy business — sniffing, listening, frolicking, nuzzling — you forget that he has a disability!
 boredpanda
 boredpanda
He loves introducing himself to everyone.  Who could not fall in love with that?
 scoopnest
Patients from the nursing homes in Canada look forward to Smiley's daily visits. He also spends hours at retirement homes, hospitals and the library for kids with special needs.
dailymail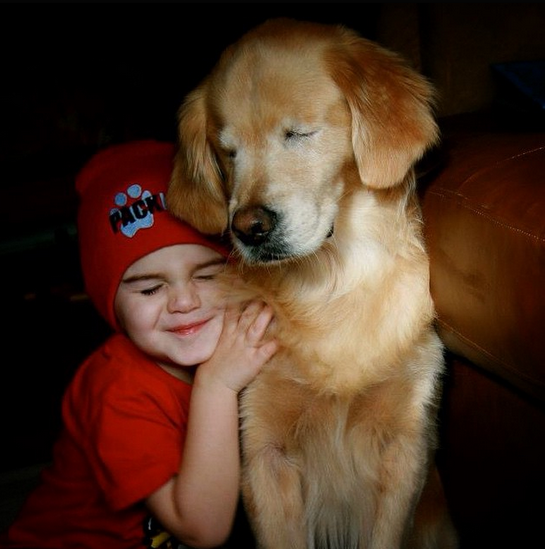 thisdogslife
 dogshow
Smiley is such an inspiration.  He has taught us not to dwell on a disability, where you came from or what happened to you in the past.
 bowwowtimes
He is now 12 years old and his fur is slowly becoming whiter, his steps getting a bit slower.  But his tail will never stop wagging.
SHARE this on Facebook!